Advertising

Advertising home
Why advertise?
10 reasons to advertise
Advertising coverage
Media pack
Directory advertising
Business listing
Premium listing
Featured advert
UK wide featured advert
Web site advertising
What's available?
Showcase adverts
DHTML and Banners
Text links

FEATURED ADVERT

Draw more potential clients to your company by running an eye catching advert carrying your company logo and key information. It will also appear above ALL other adverts within any town or area you specify.

£995 minimum spend: Equal to 5 place names

A featured advert enables you to:
Guararenteed top spot
Appear above all other listings under chosen place names and postcodes
Add your company message to the results page
Add your company logo to the results
Directly link to your web site
Monitor your advertising stats - impressions, clicks and web clicks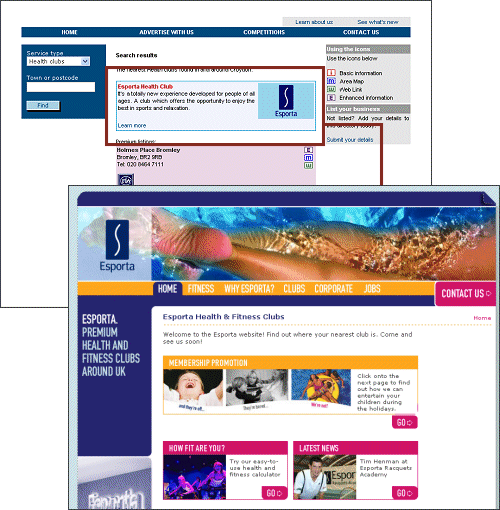 Cost

Prices vary on the extent of the campaign you wish to run and for the length of time. The minimum price that we sell the town / place names for outside of London is £995 per year (for 5 place names). London postcodes are sold in blocks of 5 for £1995.

Purchasing a featured advert

Simply fill out the form below with all your details and then put in the postcodes or place names that you would like to advertise in. Finally, can you also let us know which directory channel (e.g. health clubs, personal trainers etc) you would like to be included in and ne of our advertising team will then call you back to discuss this further.