Distance Learning with Lifetime Health & Fitness

Lifetime Health and Fitness have invested a great deal in the development of our study materials which enable us to offer quality distance learning study packs. As well as comprehensive manuals, some awards include fully interactive CD Roms designed to suit a wide range of learning styles. The CD Rom video-streams lectures which gives students the opportunity to review and rewind content again and again.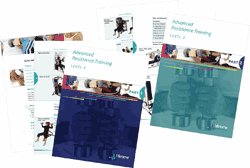 Three-dimensional diagrams illustrate the subject matter as the lecture progresses to really bring the concepts to life. Interactive activities provide continuous opportunities to check understanding with end-of-unit tests allowing immediate feedback on your progress. If you feel you would benefit more from a classroom environment we also offer taught options for all of our awards.
Distance learning courses on offer
Lifetime Health and Fitness run a number of distance learning fitness courses, including the Exercise and Fitness Knowledge component of the following courses:
Fitness Instructor
Professional Fitness Instructor
Exercise to Music
Combined Instructor
Advanced Fitness Instructor
Diploma in Personal Training
Diploma in Personal Training with Referred Populations
Certificate in Personal Training
Distance learning: The packs and CD ROM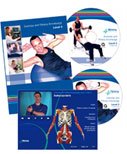 Typically the distance learning pack and the CD rom cover topics relating to:
Concepts of fitness
Bones and joints
Muscles
Kinesiology
Enery systems
Nutrition
Cardiorespiratory systems
The distance learning packs for Lifetime Health and Fitness will give students a sold foundation of fitness and exercise knowledge before they embark on the fitness theory assessments and the fitness and exercise practical parts of the Lifetime Health and Fitness training courses.
Contact Lifetime Health & Fitness
Call Lifetime Health & Fitness on 0870 702 7273
Latest health and fitness news


All news stories
Latest quizzes and tests


All quizzes & tests