Banana Fitness centres

Banana Fitness is the health and fitness brand of SLM. There are 46 SLM Leisure run Banana Fitness Suites throughout the UK, predominately located in the Midlands and the South of England.

Banana Fitness
Expressions Health & Fitness

Expressions Health & Fitness is the main fitness brand of Parkwood Leisure. Partkwood Leisure manages over 50 UK leisure centres.

Expressions Health & Fitness
Greenwich Leisure Limited

Greenwich Leisure Limited (GLL) is an innovative leisure company which manages more than fifty public leisure centres within the M25 area in partnership with seven London Boroughs.

GLL fitness and leisure centres
Kinetika Gyms

Kinetika gyms is the national chain of gyms which focus on 'feeling great!'. Kinetika is about 'feeling great'. We offer a friendly, convenient fitness environment for 'Real People'.

Kinetika Gyms
Leisure Connection

Operating over 80 sports and leisure centres on behalf of local authorities, Leisure Connection offers a range of facilities and services for their communities.

Leisure Connection fitness centres
Lifestyle Fitness centres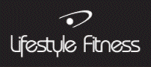 With 38 clubs at present and more planned over the next few years, Lifestyle Fitness offer state-of-the-art fitness facilities to thousands of members.

Lifestyle Fitness centres