Stobo Castle Health Spa reviewed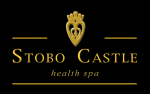 Stobo Castle Health Spa means many different things to guests who come back to us year after year. Most guests visit Stobo Castle Health Spa for relaxation and pampering; some for rest among tranquil Scottish surroundings, or exercise and toning. Others are simply seeking a personal treat or beauty boost.
Stobo Castle health spa
The only constants are those things Stobo Castle Health Spa encourage its guests to take for granted at Stobo; excellent service, fine food, knowledgeable and elegantly trained staff, and above all, the ability to find peace in a frenetic world.



Nestled among Scotland's beautiful Borders countryside, Stobo Castle offers a deeply personal haven, or an experience for sharing with a partner or friends.
Spa breaks
The best way to approach physical well-being is through a personal programme tailored to your individual needs. You may wish to detoxify, embark on a new fitness regime or simply relax and be rejuvenated. We work with you to construct a schedule of treatments and exercise which meets your goals, enabling you to get the maximum benefit from your visit.
A little forward planning will help you get the most from your stay at Stobo Castle. For example, you might want to start doing some gentle exercises to prepare for a more strenuous programme in the Stobo Castle gymnasium. In this way, you'll avoid the aches and pains associated with sudden, rigorous activity.
By the time you leave Stobo you will feel completely relaxed and revitalised. Even more importantly we hope that your stay will help you establish new patterns of health and fitness which will be of lasting benefit to you in the future.
Spa treatments
The Stobo Castle Health Spa treatments include:
BODY

HAND & FOOT

ALTERNATIVE THERAPIES

FACE & EYES

WAXING

HAIR

FOR MEN

FITNESS
Contact:
Stobo Castle Spa
Stobo Castle
Stobo
Peeblesshire
EH45 8NY

Tel: 01721 725300
Latest health and fitness news


All news stories
Latest quizzes and tests


All quizzes & tests