Spa London reviewed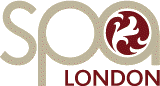 An exciting new concept, Spa London is set to revolutionise the day spa market by offering a luxurious experience at an affordable price.

Located within Tower Hamlets´ historic York Hall in Bethnal Green, Spa London offers the ultimate day spa package; combining traditional thermal treatments with the latest modern therapies.

Public sector day spa
Spa London is the UK's first public sector day spa.
Created in order to introduce the therapeutic and recreational benefits of spa culture to a whole new audience, Spa London offers a high quality, first-rate service, but with less of the cost and exclusivity.
Escape from the stress of city life
Designed to provide the perfect escape from the stresses and strains of city living, our range of concessionary rates mean that everyone can enjoy the top class service and bring a little bit of indulgence into their lives.

So if you want to lift your spirits today and look good too, a visit to spa LONDON is a must!
Spa London Day Spa
All our day spa programmes include:
Refreshments on arrival
A welcome tour of the spa
A personal lifestyle consultation
Use of robes, towels and footwear.
All treatments are provided by leading international brands Thalgo, Jane Iredale and Jessica, chosen for their use of holistic natural ingredients.

All Day Spa Programmes have the option of a light two-course lunch at an additional cost.
spa LONDON Discovery
Start your day by immersing yourself in the Thermal Spa Experience*. Once you are ready to begin your treatment programme, enjoy a Full Body Salt Scrub to cleanse your body; Back, Neck & Shoulder Massage to relax you; and an Express Facial to re-energise and provide a quick pick-me-up.
MOT for Him
A programme especially designed with men in mind. The Thermal Spa Experience* will prepare your body for a Back, Neck and Shoulder Massage and a Shave Ease Facial Treatment that will balance and energise your skin.
New Beginnings
Mothers to be can leave spa LONDON feeling energised and lifted after experiencing this programme. The Hammam, Monsoon Showers and Relaxation Lounge are available for you to relax before being pampered with a Mother to be Treatment, Express Facial and Restorative Pedicure.
spa LONDON Escape
Escape everyday life by relaxing in the Thermal Spa Experience, then exfoliate your already softened skin with a Full Body Salt Scrub. Choose from a selection of three Full Body Massages (Aromatherapy, Swedish or Hot Stone) before finishing your escape from reality with a prescription facial to suit your skin type.
spa LONDON Day Detox
Rebalance your body with this perfect detox. The Full Thermal Spa Experience is a perfect start to your day to rid yourself of bodily toxins. The Full Body Scrub will exfoliate you further to leave you feeling mosturised, smooth and soft. Then select one Body Treatment (Mud Wrap, Algae Wrap or Slimming Treatment) before finishing your day with a prescription Facial to suit your skin type.

* Thermal Spa Experience comprises: Sauna, Aroma Steam Rooms, Tepidarium warm room, Caldarium hotter room, Laconium hottest room, Ice Fountain, Monsoon Showers and Hammam.
Contact:
spa LONDON
York Hall Leisure Centre
Old Ford Road
Bethnal Green
London E2 9PJ

Tel: 020 8709 5845
Latest health and fitness news


All news stories
Latest quizzes and tests


All quizzes & tests