The Sanctuary Spa in London reviewed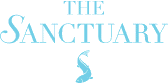 Discover a feminine world of peace, calm and tranquility. Enjoy the warmth and comfort of our luxurious surroundings, soothing sounds and the aroma of essential oils.
There is an abundance of fabulous facilities and an oasis of calm where you can leave behind your stresses and strains and rebalance your mind and body.



Re-discover yourself at The Sanctuary.
The Sanctuary Spa
We want your time at The Sanctuary to be absolutely wonderful, so we've put together some helpful information. If you take the time to read will allow you to surrender to the Sanctuary experience, feeling relaxed in the knowledge that everything has been taken care of.
From the moment you enter the spa you will be cared for by our attentive team. They are available to give you expert advice on how to make the most of the many facilities and help you choose any last minute treatments available.
Our exclusive spa treatments offer a modern approach to traditional rituals and holistic therapies. Most of our treatments use our unique Sanctuary products, drawing from blends of soothing and therapeutic ingredients.
Choose individual treatments to suit your mind and body's desire. Indulge yourself and experience one of our pampering spa packages or treat a special friend as a thoughtful gift.
The Sanctuary Spa treatments
You can choose to have treatments (which can be relaxing, invigorating, or both), catch up on well deserved beauty sleep in the Koi Carp Lounge or Snooze Room, curl up in The Lounge beside the fire and enjoy a glass of wine or champagne whilst reading. Enjoy delicious food in our Spa Restaurant or if you prefer, a light snack in The Lounge.
You might feel energetic and want to swim in the Exercise Pool or the Sanctuary 'must do' and bask in the warmth of the Atrium Pool and glide on the infamous Swing. Why not head for The Lounge where you can test and play with our fabulous range of Sanctuary products, specially formulated to soothe away stress and ignite the senses. Our spa consultants can advise you on your needs and which products suit you best.
Contact:
The Sanctuary
12 Floral Street
Covent Garden
London
WC2E 9DH

Tel: 0870 770 3350
Latest health and fitness news


All news stories
Latest quizzes and tests


All quizzes & tests