Slim Fast Diet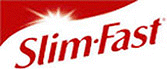 Over the past 30 years the Slim Fast Diet programme and Slim Fast diet products have help millions of men and women to successfully lose weight and control their eating habits.
The idea behind the Slim Fast is to control the intake of calories - the key to successful weight management and weight loss - by replacing some meals with Slim Fast branded diet foods and shakes.
How does the Slim Fast Diet work?
The Slim Fast Diet includes a meal replacement plan that allows you to eat up to six times a day. Its most famous products are the milkshake style drinks that you have instead of breakfast and lunch. These meal replacement shakes are packed with essential nutritents and also include sugars and some proteins and fats that mean that you shouldn't feel hungry after digesting the drink.
Unlike the Lighter Life Diet or the Hollywood Diet, which both also utilise some form of meal replacement drink, the Slim Fast Diet is keen for dieters to still enjoy some foods, especially at dinner time. This means that diet is managable for those dieters how have to prepare meals for family members - you can simply have smaller, healthier portions of the same fanily meal (though bear in mind this probably doesn't mean pie and chips or pizza every day!).
The Slim Fast meal replacement drinks
The Slim Fast Diet plan is simple and easy to follow. You replace breakfast and lunch with a Slim Fast meal replacement and eat a healthy 600-calorie meal in the evening.
You can also have three 100 calorie snacks throughout the day, for example fruit, a yogurt or a Slim Fast snack bar. Each Slim Fast meal is nutritionally balanced so you don't have to take additional vitamin supplements, unlike many diets.
Advantages of the Slim Fast Diet
The Slim Fast Diet is ideal for those people who are either very busy or those people who have a tendency to skip breakfast and / or lunch time meals.
The Slim Fast milkshake-style meal replacement drink is an ideal breakfast and meal replacement. By either swapping a sugar based breakfast and a fatty lunch for the Slim Fast drink or by simply adding the Slim Fast diet drinks to times when you previously didn't eat will both speed up your metabolism and encourage your body to begin to lose weight.
Not only that but the Slim Fast Diet will allow you to diet and lose weight without seriously watching your calorie intake throughout the day. Sure, you'll need to be aware of how many calories your eating at dinner time, but unlike many diets, including the Zone Diet, the Atkins Diet, the Blood Type Diet and the GI Diet Plan, you'll be free to go about the rest of your day without need a calculator and food diary in you pocket.
Disadvantages of the Slim Fast Diet
For those people accustomed to eating large food portions the Slim Fast Diet and the Slim Fast meal replacement drinks may come as a shock. That said Slim Fast do allowed you to eat little and often throughout the day, snacking on fruit or the Slim Fast bars.
So if you can overcome the constant feeling of hunger for the first few days at least, the Slim Fast Diet will show you great weight loss results in the first week - weight loss of up to 7 pounds in only 7 days!
The Slim Fast Diet - Conclusion
Slim Fast dieting products are available in most major supermarkets, allowing you to stick to your diet no matter where you are.
Slim Fast also encourages sensible portion sizes at meal times and also promotes constant snacking (albeit healthy snacks) throughout the day. This means the body's natural body fat burner - the metabolism - will be kicked into overdrive. This is ideal for sustainable weight loss.
Latest health and fitness news


All news stories
Latest quizzes and tests


All quizzes & tests