Slimming World Diet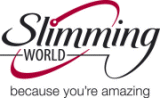 Slimming World is a UK-based company that was formed in 1969. The Slimming World diet and weight loss programme is run by a network of 3000 Slimming World trained weight loss experts who run and manage over 6000 weight loss classes a week.
How does the Slimming World Diet work?
The Slimming World Diet is based on something called Food Optimising and is based on weight loss through a calorie restrictive diet. Although the value of calories are reduced, they are in no way reduced to levels seen in the Lighter Life Diet, the Cabbage Soup Diet or the Hollywood Diet, which all aim to promote weight loss through dramatic calorie cutting.
The three basic principles of the Slimming World Food Optimisng Diet are:
Free foods - low calorie but nutrious foods (i.e. salads, some vegetables etc) can be consumed in large quanties.
Higher calorie foods that contain essential vitamins and minerals (i.e. fruits) can be consumed 4 times a day
Syn foods - up to 15 'syn' foods per day. Syn foods are based on calorie value.
The great thing about the syn food approach is that no foods are taken out of the diet plan, they are merely eaten in small or moderate amounts.
The other 'hook' of the Slimming World Diet is the idea of Red and Green days.
What are Red and Green days?
Each day of the Slimming World Food Optimising diet is either a Red or a Green day. On these days the Slimming World dieter eats a variety of different foods.
On Red days the Slimming World Diet promotes eating "free foods" including fruit and vegetables, white fish and lean meats as well as eggs. Other foods high in protein or carbohydrates, including milk, bread, grains, potatoes, beans and dreid fruits are allowed to be eaten as part of a restricted "health extras" plan.
On Green days the Slimming World Diet promotes eating "free foods" including fruit and veg, beans, pulses, pasta, rice, tofu and eggs. Restricted foods on Green days include milk, cheese, nuts, dried fruits, seeds, white fish and meat - many of the foods that are "free foods" on Red days.
Advantages of the Slimming World Diet
The Slimming World Diet differs from many 'fad' diets such as the Atkins Diet, the Skinny Bitch Diet and the Blood Type Diet as it in no way restricts the types of food that can be eaten. Rather it allows the dieter to question the amounts of food they are eating in a given day.
Nor does it suggest that food types can't be mixed in the way the Hay Diet Food Combining plan doesn't allow dieters to mix proteins and carbohydrates on the same day. Furthermore, neither does it attempt to replace healthy meals with liquid food supplements in the same way as the Lighter Life Diet and the Slim Fast Diet.
As the Slmming World Food Optimising Diet doesn't cut out any foods the dieter will be allowed to eat foods they enjoy as well as aiming to slowly improve the nutrient quality of their diet. This means the Slimming World Diet may be easier to stick to compared to other aforementioned diet and weight loss plans.
Another plus for the Slimming World Diet is weekly group support sessions. Very much like the Weight Watchers Diet weekly support sessions the Slimming World Diet sessions will aid dieters through re-education and the friendly 'well we are all in this together' mentality.
Disadvantages of the Slimming World Diet
The way the Slimming World Diet works may confuse some. Continuously rotating Red and Green days may mean that a dieter, certainly in the early days of the weight loss plan, needs to work hard and imaginatively to find meals with the right balance of foods allowed for a given day.
The Slimming World Diet, like may other weight loss plans, doesn't really promote the idea of exercise aiding weight loss. By neglecting the idea of structured exercise means weight loss will take twice as long and may even plateau and stall sooner rather than later.
The Slimming World Diet - Conclusion
I'm a firm believer that diet and weight loss plans shouldn't completely mean that a dieter changes their eating habits. By radically changing their eating habits dieters may be setting themselves up for a fall. With the Slimming World Diet participants are allowed to eat their favourite foods but are also educated through weekly group support sessions to think about the quanties of these high fat, high sugar foods.
Coupled with these changes in food amounts are the inclusion of high nutrient, low calories foods. This means Slimming World diet participants will not show the unwanted symptoms of other popular diets like the Atkins Diet or Lighter Life Diet. This means safe and regulated weight loss and weight management over a prolonged period of time.
Nevertheless dieting and weight loss plans that do promote exercise, such as the TNT Diet, will always have the upper hand when it comes to sustainable weight loss and weight management. Time and again research has shown that diet coupled with exercise allows participants to lose more weight quicker than those who just dieted or those who just exercised.
The double whammy of diet and exercise really does work and allows rapid weight loss through the burning of excess calories and an increase in lean muscle mass - which boosts the metabolism, the body's natural internal calorie burning system.
Latest health and fitness news


All news stories
Latest quizzes and tests


All quizzes & tests